We are Branding Box an innovative marketing development company, based here in Limassol, Cyprus. You've no doubt seen and heard about many companies of this type, so what makes us different?
We strive for greater results, that's what! Our number one goal is to work not only to your expectations, but to exceed them. We believe that when you put your task in our hands, you deserve the best results.
We take on every ounce of the creative work and use your vision as direction. We don't run with just our own ideas, we seamlessly weave our vision with yours, creating a bespoke end result which goes above and beyond.
Our main motivation is a passion for the job at hand, as well from every single member of our team. We motivate each other to do better, every single time. There are no limits to our creativity, and every single day we work outside the box, refusing to be tamed by limitations. All of this means the perfect result for you, our customer.
Our Team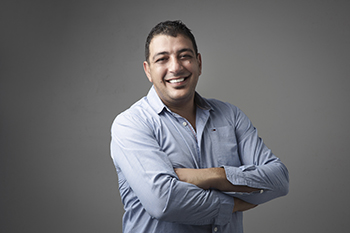 Marios Loullis
Director
Being the first guy isn't easy! Whether it's motivating or keeping people focused on their work, my role is to provide my team with all the necessary incentives and to know when to really push forward if there is a barrier to be broken, because there are no boundaries except the ones we set to ourselves. Good communication and knowing where my team's individual strengths lie are my key activities!